20 godina Odbora za ljudska prava / The Twentieth Anniversary of the Committee for Human Rights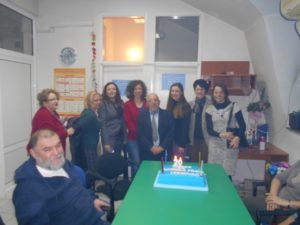 Odbor za ljudska prava Leskovac je 13. decembra 2016. godine proslavio 20 godina rada. U tom vremenu pružili smo razne vrste pravne pomoći za preko 50.000 hiljada građana Leskovca i Jablaničkog okruga.
Skromnoj svečanosti u našim prostorijama obeležen je početak rada treće decenije.